Testing Twitter out for your business
Hey there,
It's great to hear business is going so well. I'm glad you finally found your groove with those Facebook ads. You mentioned you're on the lookout for a new channel because you don't want to be entirely reliant on ads.
I'm guessing you haven't looked into Twitter yet. Most businesses don't. Businesses don't think of Twitter as a serious marketing platform.
It's definitely worth considering.
In 2021, Twitter and Bovitz ran a study where they asked how they feel about engaging with brands on social media. Twitter had the highest percentage of people who rated the platform as where they're most comfortable interacting with brands (Bovitz, Conversation as a Superpower Study, commissioned by Twitter, 2021, US).
This means that Twitter is better than any other platform for interacting with customers as a business.
The fact that not a lot of businesses are active on the platform is a massive advantage for anyone who wants to start making some noise. If you're coming from organic search or Facebook ads, it's just not that crowded on there. And the brands that are on there, don't always know what they're doing.
I'm putting a workshop together that helps teams get started on Twitter. I've been working on it for about a month now.
It covers:
How to make sure your target audience is actually on Twitter before you invest any time into it
How to think in terms of content pillars so that you can plan out and test what kinds of tweets actually lead to sales.
How to deal with the cold start problem so that you're not shouting in the wind when you get started.
And we're going to write some tweets together and get out hands dirty so that it's not just theory.
The fact that you already have a company blog and you're invested in creating good content is going to make this so much easier for you. Having an existing body of content gives you a head start when it comes to finding a message that resonates.
It's a 60 minutes workshop. It's completely free and we'll keep it casual. You can do the workshop with up to 5-6 people from your team. That way the whole group understands how Twitter works, everyone can contribute to the process and everyone knows what to expect.
If you're interested, put your email down on the waitlist here, and I'll send an email when we plan the next one in the next week or two
At the end of the workshop, you and your team will be in a great position to test Twitter out over the upcoming quarter and see if it can become a meaningful source of customers for the project.
If you have questions, let me know and I'll get back to you as soon as I can.
Take care,
Josh
Comments
This is an exercise where I wrote to a friend about what I am working on as a way to align my messaging for a landing page I am working on for the workshop I talk about.
If you read it, please let me know what you found confusing or unclear.
I appreciate any feedback and can tie it into the next draft.
Thank you.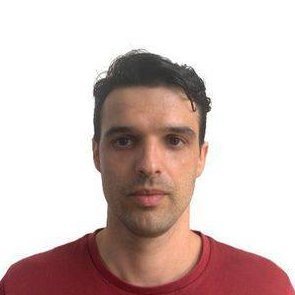 joshpitzalis  •  2 Jun 2022, 6:29 am