One year of my indie journey on Substack
Exactly one year ago I started a Substack newsletter jasonleow.substack.com documenting my indie hacking journey.
One year of newsletters later:
Total 65 posts published.
Started as a monthly newsletter in Nov 2022.
Quickly switched to weekly in Dec 2022 – every time I post there's a peak.

Slow but steady climb to 366 subscribers currently.

40% open rate.
1300 views / month.
1 pledge by @benparry with $96 pledged annualised revenue.

Email and Twitter are the top 2 sources of views. Surprised by Twitter as I assumed Substack would be more, but come to think of it, makes sense that Twitter is high due to my following (~8800) there.
But surprise surprise the main source of new subscribers are actually the 13 other publications recommending me. Together they brought 216 new subscribers - two thirds of my total followers!

Read read across 26 US states and 66 countries – USA (21%), India (12%), UK (6%), France (5%), Canada (4%). Surprised by India being the 2nd! But it is similar to the mix as my Twitter following, which is USA (27%), India (11%), UK (10%). I do interact with quite a few indie hackers from India but was surprised India is 2nd in place!

Highest open rate of 41% for this post about my very first business, which was surprising because I thought no one read it.
In summary:
Recommendation partnerships are a killer for gaining new subscribers. Best way to gain subscribers it seems (if subscription growth is what you're after).
Posting more often really helps with keeping the momentum going. Before Substack, I was on Revue and only posted monthly. I don't recall the growth being this much.
What you think will not be popular is often wrong. We can't predict what will do well.
I often think I'm just publishing to the void. But I've gotten email replies pretty often, from closer friends on Twitter. So people do read! Just many lurkers.
To be honest, I still have zero plans for monetization, no clue about how I can leverage this newsletter. I write daily anyway, and will continue to keep writing daily. That means, the weekly newsletter will keep going… till I figure out a way to do something with it. Or not.
I'm in no hurry.
Comments
Good summary. I'd say that's a solid first year on Substack. I think once or twice a week would be the sweet spot for a newsletter. Monthly isn't enough to generate momentum. Daily is excessive unless you are covering current events. #keepgoing #teamstreak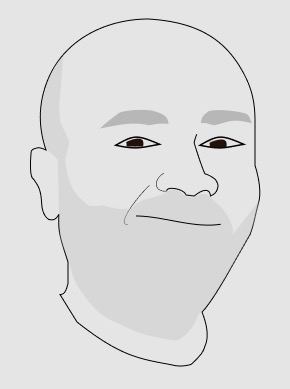 therealbrandonwilson  •  19 Nov 2023, 11:53 pm
Thanks Brandon! Nice to hear that affirmation from another fellow newsletter writer! Yeah I think for a newsletter, twice a week is max. Daily would be annoying, and should be reserved for a social media account.
jasonleow  •  20 Nov 2023, 4:07 am